NSBA Board Elections Results
Posted on March 15, 2018 in News Release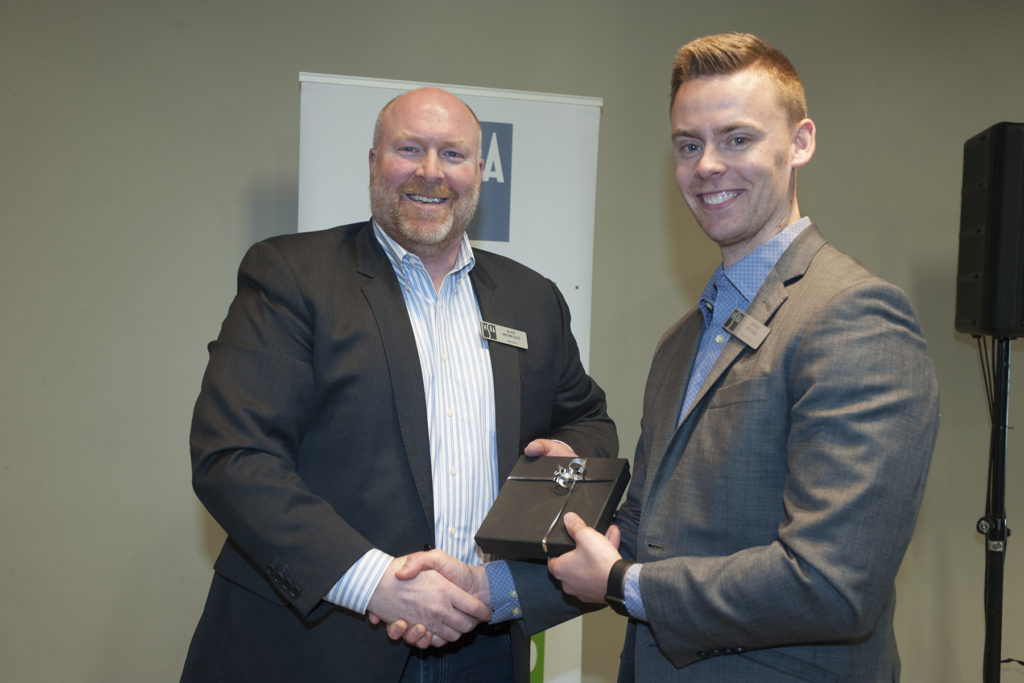 Two familiar faces join the NSBA Board in 2018-2019 as NSBA announces election results and new Chair.
Founded as a non-profit incorporation in 1973, the NSBA announced its election results at its annual general meeting today. One incumbent Director was re-elected to the Board while two new Directors will round out the three Board vacancies on the 11-person Board.
The AGM also marked a changing of leadership on the NSBA Board, as Alan Migneault of AJM Management takes over as Board Chair from Bryan McCrea of 3twenty Modular. McCrea now moves into the role of Past Chair, and Jackie Pilon of BHP was named as the Association's new Vice-Chair.
The Association also revamped its bylaws and in doing so introduced an ownership or partnership requirement for a percentage of Directors.
Election results are as follows:
Newly Elected to the Board:
Andrey Olinov, Complete Technologies
Milton Taylor, Imagery Photography
Re-elected to the Board:
JoeAnne Hardy, WBM Technologies
These Directors join Tracy Arno, Essence Recruitment and Allison Hunter, Hunter's Bowling Centers whose terms expire in 2019 as well as James Fraser, ASL Paving Ltd, Steve Hogle, Saskatoon Blades Hockey Club, and Brett Marcoux, AFI Distribution Group whose terms expire in 2020.
"The NSBA is Saskatoon's Business Association and recognized as a leader in strengthening business in Saskatoon and the Province.  We have accomplished much for our membership over the years as a result of our sensible approach to the issues at hand, our strong voice of advocacy, and the capable leadership of our Executive Director and our very effective Board.  I am excited by election results; the mix of new and returning Directors.  The NSBA will continue to be a strong voice for business in this Province now and well into the future." Alan Migneault, AJM Management
-30-
For more information:
The NSBA is a member-driven and focused business association in Saskatoon that serves, promotes and protects business throughout Saskatoon and beyond. The NSBA has recently rebranded to be known simply by its acronym – NSBA – to reflect its current membership which has grown considerably beyond Saskatoon's north end. The NSBA has developed its mandate and reputation by being a relevant, topical and effective organization that interacts with all levels of government and industry on a variety of issues for the betterment of our local economy.
Keith Moen
Executive Director
NSBA
(306) 242-3060